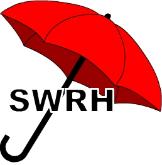 Following on from previous successful postgraduate sex work conferences the 5th   Annual postgrad conference will take place on 20th January, at the University of Leicester.  This is part of the program of events for the Sex Work Research Hub, the  SWRH comprises over 100 academic researchers and post graduate students who engage in ethical and robust scholarship on sex work, social justice and sexual exploitation. The SWRH is housed at the University of York and aims to co-create knowledge about the sex industry with sex workers, practitioners and grassroots organizations as a means to inform social policy development and public debates, as well as shape the practices of sex workers and the work of rights advocates around the world. Follow on twitter @sexworkreshub or see the hub website https://www.york.ac.uk/sociology/research/current-https://www.york.ac.uk/sociology/research/current-research/swrh/
The postgraduate conference is being hosted by Professor Teela Sanders of the Beyond the Gaze Project & Head of Research,  Department of Criminology at the University of Leicester,This event provides an opportunity to present postgrad studies at any stage in development, engage with seasoned sex work researchers, and build networks and relationships among new and emerging scholars who are advancing knowledge in this space.  This conference is open to registered Postgraduate students doing sex work related research in the UK.
Those who who want to attend the event should go to the following link and book a place;
This is a free event and there are five bursaries of £25 each available to support the attendance of eligible Postgrads.