Velvet Venus reflects on how online and digital technology has shaped sex working, particularly safety, during the years she has been escorting.
 I first started sex work in the late nineties when I became an escort; I was 49, a real late starter. During the time I worked as an escort the advent and improvements in technology especially in communications have improved security and safety greatly – well almost.
Offices used computers and had the Internet but very few people had a computer at home, so not many used the internet or email and there was no Wi-Fi.  Mobile phones were going strong but very basic and calls from landlines to mobiles were expensive.  

Starting to 'work' I found an agency in the Yellow Pages and joined, sent my photos in and waited for the phone to ring.  The agency would screen the clients calling in and would pass their details onto me but years later I realised this did not always happen, much to my peril, so I became an independent escort, then I had more control, the screening was up to me.
Working as an independent escort I would never take a booking from a mobile number, there was no way to check out who  clients were, or to verify  an address against their mobile numbers, especially as I often did outcalls. I advertised in a local free paper, along with many others.   Even putting my home landline down but soon I got a second mobile, just for work which was untraceable,  that still works well today.
Having a landline for clients to call was popular so I had a second landline put in my house, this was classed as a Business line and I was then able to go into Yellow Pages.  I had to make my advertisement read as an escort agency and when a client rang me, I would say, 'the others are all out at the moment but I'm available if you like'.  The clients seem to like that, the girl who answers the phone, finally gets the chance to do a booking!  How naughty was that?  That really did work very well as all the city hotels had Yellow Pages in every room.
Then a friend took some sexy photos of me and built my own website, he said 'the Internet was made for porn'.  He was right. I had my own website and could now promote myself online.  I did not know anything about search engines or how to make your website appear on the first page of Google till much later and when I got a stat counter on my site I was thrilled to see my site was being viewed all around the world – not that it brought me much business initially but clients do travel. I had business cards printed with my web address and proudly gave them to new clients. Nowadays, my website is very important to my work, I now don't have too give much information over the phone, my website says it all.

Now as mobile phones are used for virtually all bookings, this is the only thing I did find was a bigger problem than before.  A clients address and landline can be checked on BT Phone Book website and a mobile will also show but some clients do not have a landline.  Pay as You Go mobiles are untraceable, so the screening of a client is almost impossible but not if you get the credit/debit card involved.  I did use a very well-known payment website to take payments from my clients but in their Terms and Conditions they do not accept sex workers payments.  I'd naively put their link on my website, my account was closed but  thankfully I did not lose any money.  So I always check the 'small print', there are card processors now, not in the UK, who will accept sex workers payments, the commission is high but I find it's worth doing. A client recently saw my website, noticed I took credit cards and said this gave him confidence to book me. I would say the best advance in technology is being able to accept credit cards on my own website.

Just recently I've found a gift list website which is easy to register your list, my clients' gift is sent to me without the client knowing my address.  The company will also process money gifts too, so I'm now using this for some of my fee transactions, they do take quite a high commission but it's well worth it.  They are aware of your business so there is less  risk of your account being closed.  The site takes a client's correct name and address as I request a small deposit from a new client, or for an advance booking.  This confirms my clients' address so now have the security for my outcall and it feels highly confidential for both parties.  It's not one hundred percent fool proof though, for example the card details given can belong to someone else,  a  young man stole his father's credit card and used it to pay for his hotel room and to book me.  I did not realise until the police called me!  I was honest with them and they treated me well.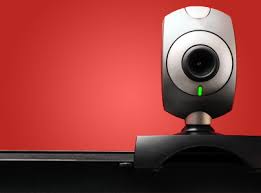 More modern technology – the webcam, great invention- it means a sex worker  can make big money from the safety of their own home.  Although when I saw a neighbor pop up, it did put me off webcamming.  Also portable cameras can be tiny now and can be used to covertly film a session with a sex worker.  That's a really difficult problem; I feel my intuition is the best here, I always move items on a unit in line with the bed and if our 'position' is bothering my client too much, then I'm wary.
Other technologies like Sat Navs are practical and reassuring.  No more getting lost or finding a sudden diversion and then not having a clue where I was going, especially at night.  A must for any sex worker who does outcalls.
Overall, I'd say technology has made huge improvements for sex workers  but I do spend a lot of time processing and researching information.  In the 'good old days' it was simpler but I was more vulnerable to the risks.  Today the risks are still there but I'm much more aware and better prepared with the help of modern day technology.
© Velvet Venus 2017
Please note all our blogs are the views of the author/s and do not necessarily represent the views of the Beyond the Gaze Team.