Beyond the Gaze is the largest study to date of UK online sex work, examining the working conditions, safety and policing of the industry by researchers from the Universities of Leicester and Strathclyde. A short film based on findings from the research has be produced by  Hayley Evans and Amy Cory of the University of Leicester, with contributions from people who are current or former sex workers who have worked in the online sector of the UK sex industry. To mark the public launch of the film we at the Department of Criminology, University of Leicester, are hosting a launch event. This will take place:
Date: Wednesday 21 March 2018, 5-8pm
Venue: Henry Wellcome Building, University of Leicester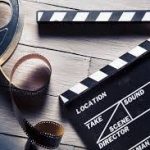 'Beyond the Gaze: Online Sex Work in the 21st Century' (12 mins) touches on themes of; the use of online and digital technology by sex workers, safety,  stigma, impact of law, peer support and advocacy.  The film will be screened alongside two other films produced by UK researchers/film makers about various aspects of the UK. Indeed we are very pleased that sociologist, ethnographer and film maker Professor Nick Mai (University of Kingston) and Dr Scarlett Redman are able to join us and share their work.
Film screenings  will include:
Beyond the Gaze: Online Sex Work in the 21st Century (12 mins click the title for link to short trailer! )
Sex Work in the UK (15 mins), Dr Scarlett Redman

Normal (48 mins), Professor Nick Mai, University of Kingston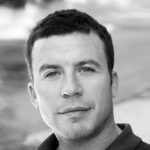 These screenings will be followed by a short panel discussion and wine reception. Register with Eventbrite via the link below and join us for an evening of film screenings,  discussion and wine reception as part of the 'Beyond the Gaze' project.
https://www.eventbrite.co.uk/e/voices-from-the-sex-industry-tickets-42990226926
We will be honoring the memory of Laura Lee at this event.