The Beyond the Gaze project is a three year research project in its final year and we announced our findings earlier in the year. You can read about some of those  in free briefings on our website.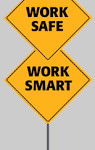 To accompany our research and to ensure that we make a positive contribution to the working lives of sex workers well into the future, we are producing safety information intended to support sex workers in their working life. Included in the safety information are top tips from industry professionals about how sex workers can  keep  safe day-to-day in their jobs.  This information is based on strategies used for safety, shared by the n=641 online sex workers who took part in the Beyond the Gaze survey and the  n=62 online sex workers who helped us by taking part in an interview.   The soon to be released  safety information for sex workers has been written by: sex workers (current and retired), sex work researchers and in the later stages of development BtG consulted other professionals  for example those who support sex workers who have been  victims of crime.
We are very excited about this collaborative project and we really hope you enjoy this video which introduces some of the BtG team and others who have contributed to  parts of the forthcoming safety information.
More info:
The information will offer tips for: escorts, doms, agency workers, parlour workers, cammers and any sex worker who uses the internet to run their business.
The safety info will go on the Beyond the Gaze website and National Ugly Mug's website. Plus we will be producing an online and downloadable document that will include:
Keeping safe online
Protecting your privacy
Safety measures when working
Who to go to when things go wrong
And so much more!
Want to know more? Please sign up to our newsletter and we will let you know as soon as the safety info is available https://www.beyond-the-gaze.com/about/ 
Please feel free to share this post to your networks.
Matt Valentine-Chase, Researcher, BtG Team