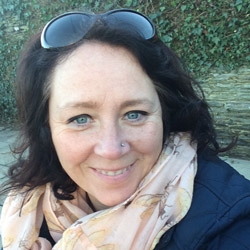 Teela Sanders, BtG Director of Research, reflects on the BtG project and looks at just some of the outcomes so far, including impact on policy and practice. If you are a sex worker, we have produced many resources for you, based on the findings and sex worker involvement. These will be added to the site shortly in easy downloadable format! Now, here's Teela…
The Beyond the Gaze project (funded by the ESRC) has come to an end after three years. We set out to look at the working practices, safety and regulation of online sex work. We have achieved a lot with an impressive team of researchers (Professor Teela Sanders, Dr Rosie Campbell – University of Leicester and Professor Jane Scoular, Dr Jane Pitcher, Stewart Cunningham University of Strathclyde) and co-researchers from the sex work community.
Key achievements:
Largest data sets in the world on online sex work; sex workers survey (n=641), customers (n=1,345)
Significant academic outputs including open access journal articles
Responded to media requests and driven evidence-based pieces
Active website and Twitter which will carry on for foreseeable future
Impact on policy and practice:
Sitting on NPCC police working group
Home Office and National Crime Agency meetings
Made links and developments with key adult platform websites
Over 20 training events in 2018, 15 police forces and national SPOC events.
200+ practitioners trained alongside NUM
Practitioners forum gained momentum over 8 events
Continued participatory action research model where resources have allowed to have sex workers and co-researchers expertise
What practitioners said:
84% (26) said it had increased the knowledge a lot
"Having an evidence base for some of the work delivered. Having the opportunity to hear from other projects about their work with online sex workers. It has been useful for developing peer involvement."
"We have not yet expanded to advertising our project online but the BTG research & events have had a massive impact in the way we have started designing our service information & the kind of service we will be offering."
"So far my work has been solely with street-based sex workers so BTG has been vital in informing the way we approach, advertise & work with internet workers."
BtG website: will be maintained for the foreseeable future: https://www.beyond-the-gaze.com/
Briefings: download free briefings about various aspects of our research project at: https://www.beyond-the-gaze.com/briefings/  Other documents such as journal articles can also be accessed.
Safety/privacy resources: download free safety/privacy info resources for online sex workers at: https://www.beyond-the-gaze.com/safety-info/  this includes a comprehansive PDF info document and flyers.  We will be uplaoding tips cards at a later date.
Practice guidance: download free 'Practice Guidance for Working With Online Sex Workers'  (2018)  https://www.beyond-the-gaze.com/practitioners/
BtG twitter: we will remain on Twitter for the foreseeable future but will be less active: https://twitter.com/BeyondtheGaze
Practitioners Forum: At the final event a discussion group was held on the BtG and NUM Practitioners forum this will continue lead by NUM and Supported by the University of Leicester Del from NUM and Teela from BtG/Leicester Uni teela.sanders@leicester.ac.uk
You can also contact Teela using the form below: