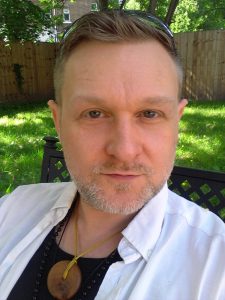 As you will probably know if you are familiar with BtG, the three year research project has now completed and we have launched our findings. Teela Sanders, our Director of Research, will be writing a news piece soon on the project's outcomes (some of them), a bit about the team and a look at some of the wider impacts of the project. This website will continue (yippee!) for the foreseeable future. Here we will be continuing to list our resources for sex workers, practitioners and wider community and allies so do keep popping back and do look out for some creative tips, ideas and posts that relate to our research and to the sex work community.
We will also be updating you on news, events and developments within BtG and the connected projects we have direct or indirect contact with.
It is important to know that the BtG research (and many other research projects) are designed, developed and delivered with the community it researches front and centre – so……
We want to hear from you!
I'm Matt, one of the previous Research Assistants for the BtG project and now Webmaster. I'm here to post updates, do a bit of polishing to the site and to keep the news flowing with things you want: want to take part? Pop me an email (contact form below) and let me know your:
News piece
Sex work related blog post
Research related news or updates
You might also just want to:
Introduce yourself (in a blog post) if you are a:

Sex worker interested in sex work research and related projects
Sex work project worker
A new sex work project
A researcher
As the BtG project drew to a close – so far as the research itself is concerned – we got together and discussed how we can gift to the community what we have learned and what you (the wonderful sex workers who responded to our survey) have suggested to improve your satisfaction, safety and privacy in your day to day lives.
You will already be able to find most of our safety, privacy and practitioner guidance here on the site but we want to take this further. We want you to, again, please pop us an email and let us know where you think we could outreach our resources in order to support you all further.
Do take a look around the site (we're still updating, bear with us…) and feel free to make a suggestion.
Chat soon,
Matt ?
PS Do look out for Teela Sander's update/review of the BtG project so far…. Coming soon!
The SMALL print: it will be lovely to hear from you all but do note, sending a post/news piece does not guarantee inclusion. Thank you.
NB Using the contact form below will only send your email to Matt for website related enquiries/submissions. For  BtG enquiries please email Teela Sanders via the contact page.