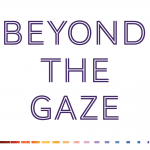 The launch event of  findings from the Beyond the Gaze (BtG) participatory action research project, the largest study to date of UK internet based sex work in the UK took place on 23rd January 2018 at the Holiday Inn, city centre Manchester. The project carried out by researchers at the Universities of Leicester and Strathclyde has been looking at how online and digital technology has impacted on the sex industry and at the working conditions, safety and regulation of internet based sex work in the UK. It has also explored how outreach and health services working with sex workers have responded to the needs of this sector and identified good practice. The event brought together people/practitioners in a range of fields for example health, human rights, social care, sex work, academics, researchers, sex work outreach and support projects, sexual violence services, criminal justice and policing.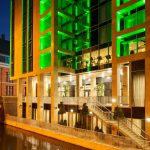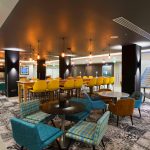 Aims
The aims of this event were:
To bring together sex workers, sex work projects, health practitioners,other practitioners, sex worker rights organisations, policy makers, academics/researchers, and other stakeholders to share knowledge and learn more about online sex work in the UK.
To showcase findings from BtG during the final dissemination and impact year of the project.
To launch several resources produced by BtG
Program and Activities
There were a range of presentations and workshop all related to internet based sex work, presented not only by the research team but a wide range of speakers. Speakers  included:
Professor Teela Sanders (Principal Investigator, University of Leicester), Professor Jane Scoular – (Lead Investigator BtG Uni of Strathclyde), Matt Valentine-Chase (Researcher BTG, Leicester University), Dr Rosie Campbell (Researcher BtG, University of Leicester),  Stewart Cunningham (Researcher BTG, University of Strathclyde), Dr Jane Pitcher (Researcher BTG, University of Strathclyde).
Laura Lee – sex worker rights campaigner (Sex Worker Alliance Ireland)
Charlotte Rose – sex worker, sexual trainer & campaigner
Representative from SAAFE website and forum
Representatives from Sex Workers Opera
Tony Shea, National Ugly Mugs
Representative from, English Collective of Prostitutes
Detective Sergeant Jill Cowling, Northumbria Police
Fergal McCullogh,  The Men's Room Manchester
Gemma Scire, Basis Yorkshire.
Workshops
Delegates had the opportunity to take part in a range of workshops, with many linked to the findings of Beyond the Gaze. These included the following  topics:
Managing duality & stigma in sex work
Harassment, online abuse & outing
Mapping online sex work and ethical issues researching online sex work
Sex Worker's Opera creative tools for inclusion.
Customers of online sex workers
Transactions: online sex work issues for transgender sex workers
Addressing barriers to online sex worker reporting of crime
Navigating the balance between activism and academia'
Delegates:
*Learnt  about headline findings from the largest surveys of UK online sex workers and customers who purchase services within the online sector.
*Learnt what the online sex work terrain looks like in the UK- the types of online spaces which make up the sector.
*Saw the first screening of the new short film informed by findings from BtG in which internet based sex workers speak about working in the online sector, their use online technology in their work & dealing with and challenging stigma.
*Were the first to have access to  five  briefings summarising findings from various aspects of the BtG research. These can be accessed here: https://www.beyond-the-gaze.com/briefings/
*Heard from sex workers about how the legal situation in the UK  impacts on sex workers.
*Took part in a range of workshop
We will be posting a more detailed report about the event.