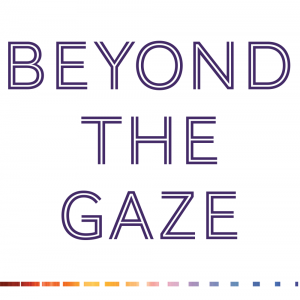 About the seminar & aims: Drawing on preliminary findings from the Beyond the Gaze (a participatory action research project looking at the working conditions, safety and regulation of internet based sex work) this event will:
• Present initial headline findings from Beyond the Gaze (BtG): – specifically, those relating to support and safety.
• Consult on draft 'Good practice guidance on working with online sex workers': these are being produced as part of BtG in partnership with National Ugly Mugs (NUM) by a working group from the BtG & NUM 'Practitioners Forum', with wider consultation with practitioners/sex workers. The forum has met since September 2015 to support BtG & share learning and practice about working with online sex workers.
• Identify ways the guidance can be disseminated.
• Plan for the BTG & NUM Practitioners Forum after the BtG project.
This event will be interactive and workshop focused, with some short presentations from the research team and members of the BtG & NUM Practitioners Forum. Participants will be involved in commenting on the draft good practice guidance.
ESRC Festival of Social Science: The Department of Criminology, University of Leicester are very pleased to present this seminar as part of the ESRC Festival of Social Science taking place 4-11 November 2017. The ESRC have provided funding to support the event. The festival aims to take the social sciences to diverse & new audiences: For more information about the festival go to: http://www.esrc.ac.uk/public-engagement/festival-of-social-science/
Details & Registration
Date: 8th November 2017 Time: 11-3pm Venue: Leicester University Campus (room TBC)
Who the event is for: the event is for existing members of the BTG & NUM Practitioners forum plus other invited practitioners/sex workers who bring expertise in providing information, advice & support for the sex work community.
Free & refreshments: this is a free event and tea/coffee and lunch will be provided.
Invitation only: Please note this is an invitation only event and anyone who has not been registered with the organiser will not be permitted to attend. If you are interested in attending please contact Dr Rosie Campbell – rosie.campbell@leicester.ac.uk