Reflections on work-life balance, safety and emotional health for internet sex workers.
By Matt Valentine-Chase
Sex workers experience's in the industry vary greatly and as such different workers will manage their working lives differently. I am going to try and look at the work-life balance for sex workers from a wide angle, but bear in mind my experience has been mainly working in the independent online sector. Some of the more obvious and industry-standard advice  will be covered in other posts here on Beyond the Gaze and also in the project's forthcoming safety information and advice  (excited dot com, stay tuned). This post will resonate with some, not others but do remember that sex work is a diverse profession so this is just one way of looking at managing the work-life balance for sex workers, with a little safety stuff thrown in.
It is a common misconception that all sex work is dangerous. If you work in the business, you are probably tired of hearing 'is that safe?' 'Well you make sure you look after yourself' and the like. It depends where you work in the industry but here we are looking at escorts, cammers, adult performers and doms. One of the main and more frequent obstacles with working in the business is actually the proverbial timewaster, many workers will tell you this, but yes whilst the majority of bookings go without incident some people do target sex workers and commit crimes against them, as Beyond the Gaze found online sex workers particularly reported  digitally facilitated crimes such as threatening or harassing texts, calls or emails.  So safety is important, as it is in other work places and needs to be looked at too.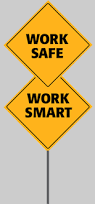 Safety in the job is more than how you screen and making sure you book the 'right' clients. It is also about how we manage our physical and emotional health whilst working and this includes quality down time. Some workers do this by making sure they have set days off, some find peer support helpful, a healthy and helpful leisure life, adequate exercise and pretty much the same activities that any worker (in any business) needs in order to perform well at work and manage stress.
Some workers I have spoken to, and from my own experience in the industry some find that 'day jobs' or 'mainstream jobs' also help them to balance their working lives. I am taking a risk here but do bare with me, it also helps them to keep one foot in reality (more on this in a moment). Many sex workers understand, sadly, the stigma that comes with the job. This can lead to isolation and what I call internalised whorephobia. This can have a massive impact on how sex workers see themselves and how they fit into society. Let me just reach out to you for a moment and tell you that you do fit into society and you are making a contribution. It's really important to value the work that you do but yes it is also important to look at the unique challenges that your profession brings.
Sex work can be very unpredictable in many ways. The income can be in abundance one minute and scarce the next. Most people outside of the industry think that escorts (as an example) are rich because of the hourly rates they usually charge. What fewer people know is that sometimes sex workers can go weeks, sometimes months, without a single booking and so the abundant period needs to fund the scarce times too. This unpredictability is often managed really well by the experienced worker and they either learn how to manage this like any other self employed business person and/or they also take on a mainstream job for some security and to keep their sense of reality. Again, I've taken a risk so let me tell you why I say this:
Most workers know that a part of sex work is creating a fantasy for the client. It is a beautiful, in my opinion, aspect of the job. There is a certain mystery and secrecy (which isn't always a good thing but it can be) to the escort-client relationship. Clients in the main trust sex workers. They know that they are professionals and experts in their fields. They understand that confidentiality is a part of the job, no different to any profession where the client is sharing their personal needs and experiences with a professional. From doms (workers who specialise in domination or the full BDSM fetish) to escorts and courtesans (a very high class escort) to strippers and cammers – to most sex work IS work and thus you would follow any protocols and procedures that help you to do your job and to stay as safe as possible. I compare it to being a therapist deciding on whether or not a particular client is right for you. This raises a few eyebrows but often by people who just don't get it. Right, back to the fantasy…

I love speaking to sex workers and revel in learning more about how different workers manage their work and personal lives. What often comes up is the need to have down time and to disconnect from the fantasy. Sex workers have bills to pay, family to take care of, children to bring up and for some day or other jobs to go to. Some of us can't do this if our heads are still in the sex work.  So what do some of  us  do? We develop strategies to unplug ourselves from the vibrant, often colourful and sometimes stressful world of the sex industry. We sometimes only do out calls (that takes us away from our home so we can keep that just for us), we rent separate premises for work purposes, we make sure that we do our day jobs on a separate day from our sex work (nothing worse than going to the office with an 'out call bag' full of goodies fearful the contents will spill). Many workers who I have spoken to and from my own delightful dance with the sex industry have learned one valuable thing – always remind yourself that the you who goes to work is not necessarily the same you who returns home. I have lost count of how many sex workers have told me 'you've got to separate the two…. It can take over if you don't… it's such a full-on job that you have to take care of yourself and remove yourself from it sometimes'. Now, that is possibly no different from any job that is full-on and stressful but for me and  many people I've spoken to (not everyone will agree and that's okay) the fantasy aspect of the job makes it somewhat unique. So to be aware of this – I think is helpful. That is perhaps one of the reasons why some workers choose to do mainstream jobs aside their sex work. It keeps them grounded. There could be another post on juggling mainstream and sex work but I think this is enough for now. I hope it helps and whoever you are and whatever profession you're in – you're doing a great job.
Author: Matt Valentine-Chase
Matt is a qualified therapist who coaches and as a former escort he uses his experience in the industry to counsel and support professional sex workers. He is a researcher for Beyond the Gaze and has contributed to the project from its start, advising on design and helped to produce the forthcoming safety and privacy information for sex workers based on the research.
Please note all our blogs are the views of the author/s and do not necessarily represent the views of the Beyond the Gaze Team and the institutions the team are linked to.