International Day to end Violence Against Sex Workers is marked every year globally on 17th December.   This day was created to call attention to hate crimes committed against sex workers and to remember those who have been murdered.   It was originally created by The sex workers outreach project in the US   http://www.new.swopusa.org/ as a memorial and vigil for the victims of the "Green River Killer" in Seattle Washington. It has grown to be a global event, where sex workers, sex work support projects and their allies  come together in towns and cities around the world to remember sex workers who have experienced violence,  to highlight the need for sex worker rights to safety and protection to be respected and enshrined in laws and polices and to challenge stigma, criminalisation and laws which undermine sex worker safety and contribute to violence.   To read more about the day go to: http://www.december17.org/
It's a day when sex workers, sex worker rights organisations, sex work support projects and their supporters/allies come together to remember victims of violence, call attention to hate crimes committed against sex workers & reinforce the message that crimes against sex workers are unacceptable and a violation of sex worker's rights.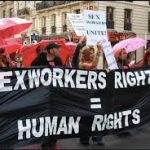 Matt Valentine-Chase, a researcher in the Beyond the Gaze team,  has produced a short slide show video to mark the day on behalf of the team.  Go to on Facebook to see the video: https://www.facebook.com/mattvalentinemcr/videos/539858299706156/?q=matt%20valentine-chase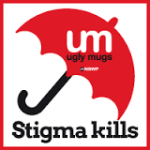 On the 17th December and the days near two it lots of events, actions and remembrances are taking place across the globe including in the United Kingdom.  National Ugly Mugs NUM lists some of these on their website:  https://uknswp.org/um/december-17th-events-2017/
In solidarity with sex workers  and in remembrance, the Beyond the Gaze Team 17th December 2017.