The Beyond the Gaze Team were deeply saddened to learn about the passing of   Laura Lee on 6th February 2018. She was a fierce campaigner for sex worker rights and a phenomenal  woman.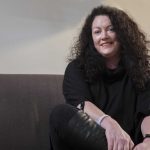 Indeed since the announcement of Laura's death many have  expressed  shock and sadness at the loss of an inspirational woman and sex worker rights campaigner.  The tributes to Laura have been a testimony to her work and the impression she made on people. Many individuals and organisations have been posting condolences and statements on social media and more widely online paying tribute to her work. Here are links to just a small number of such statements:
Statement from Sex Workers Alliance Ireland: https://twitter.com/SWAIIreland
Joint statement from Scot-Pep and Umbrella Lane:  http://www.scot-pep.org.uk/news/memoriam-laura-lee
Joint statement from ECP and SWARM: http://prostitutescollective.net/2018/02/rest-power-laura-lee/
Statement 'In Memory of Laura Lee' from National Ugly Mugs: https://uknswp.org/um/about/laura-lee/
Her solicitor Ciaran Moynagh  who had worked with Laura  on  her case challenging the law which criminalised the purchase of sexual services,  introduced in 2015 in  Northern Ireland ,  stated:
"Laura courageously fronted a campaign and judicial review which sought to defend and protect thousands of sex workers who do not have a voice. In the face of much opposition she maintained great dignity. Laura Lee will be remembered as one of this country's most fearless human rights advocates and we are committed to continuing her work."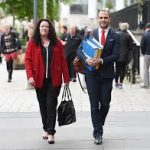 Laura was arguing  that the law breached her human rights entitlements to privacy and freedom from discrimination and she stressed how this law undermined sex worker safety. She had fought hard to win the right for this judicial review and hopes were high. Taking on such a high profile case as a sex worker in Ireland had lead to deep respect for her and she served as a beacon of hope and strength for many sex workers.
Dr Brooke Magnanti (author of Belle de Jour)  tweeted  'The work Laura Lee did meant so much to so many. To say Laura Lee was a titan in the sex worker's rights movement does not begin to do her justice. This is a devastating loss'.  'She put herself on the line in a way few have the guts to do, and there was no finer moment than when she went in alone against the NI Justice Committee and, despite their bullying, emerged head held high'.
We were privileged that Laura was a champion for BtG, she promoted the research from the start, contributed to the BtG short film (soon to be public, and which will now be in memory of Laura)  and this was just one small part of the projects/causes/initiatives/organisations and people that she gave her support, time and energies to.
Much of the media coverage of Laura's passing has been respectful  and has acknowledge her contribution to sex worker rights in Ireland,  the UK and Beyond (e.g.  http://www.bbc.co.uk/news/uk-northern-ireland-43001841   https://www.belfasttelegraph.co.uk/news/northern-ireland/pals-mourn-sex-worker-laura-lee-who-fought-to-quash-northern-ireland-prostitution-law-36584457.html  )   As part of her campaigning work and to raise awareness about rights issues  for sex workers and the need for decriminalisation, she did much social and wider media work plus public speaking, she  was such an articulate and effective communicator who spoke with great passionate. We saw just one example of this at the Beyond the Gaze launch on 23rd January 2018 in Manchester where Laura spoke  with great passion about the impact of  law on sex worker safety, working conditions and rights, in the audience were sex workers, activists, police, health/support project workers and academics.  The atmosphere in the room was electric, she got a standing ovation. Such contributions mean  there is a record and legacy of her work, with her strong voice living on. Here are links to just a small selection of some of the media pieces Laura contributed to:
*Featured in the Guardian:  https://www.theguardian.com/society/2016/feb/05/sex-worker-activist-laura-lee-northern-ireland-law-challenge-interview     https://www.theguardian.com/commentisfree/2015/mar/24/should-it-be-illegal-to-pay-for-sex-work-law-northern-ireland
*The Irish Times:   https://www.irishtimes.com/life-and-style/people/sex-workers-are-some-of-the-strongest-women-you-ll-meet-1.2179962
*On rights not rescue https://ravishly.com/2014/10/18/sex-workers-want-rights%E2%80%94not-rescue
*As as guest columnist  for  Maggie McNeills blog 'The Honest Courtesan" https://maggiemcneill.wordpress.com/2014/04/14/guest-columnist-laura-lee/
*Supporting National Ugly Mugs in a short video:  https://www.theguardian.com/voluntary-sector-network/video/2014/dec/02/uk-network-sex-work-projects-charity-awards-2014
*Giving evidence to the Northern Irish Justice Committee:  https://www.youtube.com/watch?v=ve-0ykxdyS0&t=214s
*Sister sex worker rights campaigner and broadcaster Charlotte-Rose created a special edition of her Radio show with a moving testimony to Laura. Watch or listen to it at:  https://www.youtube.com/watch?v=QXH3_SyrDBY&feature=youtu.be
What has shone through the tributes to Laura, alongside her massive contribution to the struggle for  social justice for sex workers, is the warmth, kindness, courteous and generosity of spirit with which she related to others. Laura has left a legacy of sex worker rights activism that will continue to inspire the BtG team and many others,  we honor you.  At this time our thoughts and condolences are with her daughter, family, friends & the sex work community.
N.B. you can give to help with funeral costs and to provide some finaicial help to her family via Just Giving:  https://www.justgiving.com/crowdfunding/glasgaelauralee?utm_id=107&utm_term=zbb8MPExg