About International Day to End Violence Against Sex Workers &  BtG Video to Mark the Day
'International Day to end Violence Against Sex Workers'  #IDEVASW was created to call attention to hate crimes committed against sex workers and to remember those who have been victims of violent crimes, particularly murder.    It was originally created by the Sex Workers Outreach Project in the US   http://www.new.swopusa.org/ as a memorial and vigil for the victims of the "Green River Killer" in Seattle Washington. It has grown to be a global event, where sex workers, sex work support projects and their allies  come together in towns and cities around the world to remember sex workers who have experienced violence,  to highlight the need for sex worker rights to safety and protection to be respected and enshrined in laws and polices and to challenge stigma, criminalisation and laws which undermine sex worker safety and contribute to violence.   To read more about the day go to: http://www.december17.org/
Matt Valentine-Chase a member of the BtG team has produced a short slideshow video for BtG to mark 17th December 2017  https://www.facebook.com/mattvalentinemcr/videos/539858299706156/?q=matt%20valentine-chase
Last year on 17th December we wrote about how  whilst acknowledging that most commercial sex interactions go without harassment and violence research indicates that sex workers are more at risk from targeted harassment and violence than the general public and many other occupational groups – this has been confirmed in research carried out this year by London School and Health and Tropical Medicine and the University of Leicester in relation to homicide, based on data available to the researchers. You can read a summary briefing about that research at:
We also postulated in last years blog that based on a number of studies we have carried out on sex work over the years, that it is important to unpack the nuances about which groups of sex workers experience violence, at what level and in what forms – in order to appropriately develop laws  and policies to prevent violence against sex workers. We identified the  three key elements informed by our research which allow for differences in the research evidence on the levels of violence between sectors and across different jurisdictions. These elements are the different locational and organisational factors which shape safety across sectors,  the relationship to the state of particular forms of sex work (i.e. it's legal status, the extent to which it is criminalised and how those laws are enforced) and finally stigma, social status, and the 'othering' of sex workers  which increase hostility, hate crime and violence.  We also wrote about the need for an intersectional approach to make sense of sex workers varying experiences of hate crime  including for example the increased proportion of migrant sex workers amongst those sex workers who have been victims of murder in  recent years in the UK. Sadly this trend has continued in 2017, the one sex worker who we are aware has been a victim of  murder in the UK in 2017,  was Romina Kalachi  in London, her nationality was Romanian.
We also drew attention to the increasing proportion of UK  based sex worker murder victims who worked within the online and indoor settings, after a decade in which the majority of victims had been street workers. Also to research, which BtG aimed to build upon, which had turned it's attention to online sex workers experience of crime,  carried out by  Prof Teela Sanders from the BtG team with other colleagues  Dr Laura Connelly and Laura Jarvis-King  published in in Sociological Research Online http://www.socresonline.org.uk/21/4/15.html  It's to the Beyond the Gaze research we now turn.
Solidarity & Reflection on research findings
On #IDEVASW 2017, as well as standing in solidarity with sex workers in the UK, supporting activities and campaigning activities being carried out by our partner organisations an other contributors to Beyond the Gaze, we have been reflecting on some of the findings from Beyond the Gaze. BtG is a participatory action research project and is the largest UK study to date of  internet sex work, focusing on the safety, working conditions and regulation of  internet based sex work (encompassing both in person and tech enables services).
Two very important aspects of our wider research activities carried out between 2015 and March 2017 have been interviews with internet based sex workers and also an online survey of people who work in the online sector. We were honoured that many people working in online sex work took time to take part in our anonymous and confidential sex work research survey and this meant, with 641 people taking part, we have the largest UK survey not only of online sex workers but of workers in any sector of the UK sex industry carried out to date.
BtG Findings on Safety and Crime
Some of the findings relating to safety and crimes against sex workers have been published in a book 'Internet sex work' based on our finding which was published in November 2017  http://www.palgrave.com/gb/book/9783319656298  More finding and analysis will be published in 2018  in journal articles and briefings following the launch in late January 2018.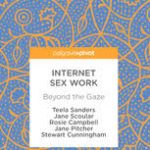 In Beyond the Gaze we found that online and digital technologies played an important role within internet based sex worker's safety practices. Online facilitated methods, such as screening through digital tools feature in many worker's safety repertoires, often combined with non-digital 'old school' methods most of which pre-date the online sex work revolution. Online and digital technology has provided new opportunities for sex workers to improve screening and wider safety routines, indeed in the growing body of international research about internet mediated sex work the ability of technology to improve screening and safety is a salient theme (Ashford 2009; Cunningham and Kendall 2011; Peppet 2013; Ray 2007). Our  research highlighted how online platforms, applications and smart phone technology have been keenly used by online sex workers in the UK as a core part of  safety strategies  employed.
In our survey reports of sexual assault (including rape) were relatively low with 7.6 per cent (n=49) having experienced this in the last year and 19.5 per cent (n=125) per cent in the last five years, 77.7 per cent had not experience this in the last five years. Physical assault was reported at a lower level:  5 per cent (n=32) had experienced this in the last year and 12.9 per cent (n=83) in the last five years. Significantly, 84.4 per cent (n=541) had not experience assault in the last five years.  These levels are lower than those amongts surveys of street sex workers, but they are not negligible and there are three key points to caveat the possible improvement in risks and environment for sex workers  in the online sector that we wanted to draw attention to on 17th Dec.
Comparing these levels to workplace violence experienced in our sample to data from the Crime Survey for England and Wales (Office for National Statistics 2016) suggests online sex workers experience higher levels of work related violence, with 1.3 per cent of women and 1.5 per cent of men having been victims of violence at work during the previous year. From our survey, threats of violence had been experienced by 12.6 (n=81) per cent of respondents in the last year and one quarter of workers during the last five years (25 per cent n=160), 72.9 (n=467) per cent had not experienced this.
Sanders, Grenfell et al  (2017) found (based on analysis of available data on sex worker homicides and comparative date for other professions) that sex workers are amongst one of the most likely groups of occupational workers to be murdered

.  

They also found changes in the composition of murders against sex workers in the past twenty years, with the trend  changing from greater risk being on the street, to more murders happening in indoor premises over the last five years. Read more at:  https://www2.le.ac.uk/departments/criminology/people/teela-sanders/sex-work-and-homicide
A  significant finding of BtG research was the high levels of digitally facilitated crime experienced by people in this sector. The most commonly identified crime type experienced by people in our survey was persistent or repeated/unwanted contact or attempts to contact through email, text or social media: 45.12 per cent had experienced this in the last year, 65.1 (n=417) in the last five, just under one third 34.2 per cent (n=219) had not experienced this over five years.  This was followed by threatening or harassing texts, calls or emails with 36.3 per cent (n=233) experiencing this in the last year, 56.2 per cent (n=360) in the last five years, with 42.7 (n=274) per cent not experiencing this in the last five years.  Both these crime types can form part of harassment and stalking.
So technology as well as presenting safety benefits can also be used to facilitate crimes against sex workers, generating new harms and presenting greater risk of exposure and privacy violations. Key digital risks for people in our survey included:
Online harassment, stalking and persistent unwanted behaviour through phone or computer mediated communication.
Violations of security online in terms of exposure of profiles, personal information, outing and threats of outing, plus other threats to privacy.
Commercial vulnerability in terms of profiles or content being used by others, deleted, or temporarily turned off by platforms, rendering business precarious and fragile.
Economic instability due to the changing nature of policing, the potential for platforms, or work spaces to be closed due to national policing interventions or platform managers changing forum rules/functions/payment system which can impact on sex workers, and the long-term threat from possible changes to legislation such as making it a crime to pay for sex.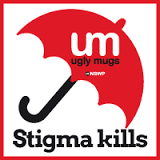 We  argue that in the UK there is a legal and policy failure to recognise sex work as a form of employment/self-employment, which contributes to the stigmatisation of sex work and prevents individuals working together. Current UK policy disallows a framework for employment laws and health and safety standards to regulate sex work, leaving sex workers in the shadow economy, their safety at risk in a quasi-legal system.   As 'Internet sex work'  concludes:
'The online commercial sex revolution provides opportunities for work, empowerment, flexibility and freedom for some, but equally the concerns over precarity of employment, criminalisation, exploitation and lack of protection  if sex workers become victims of crime. Current laws and continued structurally embedded stigmatisation of sex work means that many online sex workers remain invisible behind the screen, denied access to full labour rights, full citizenship and access to social justice, pushed increasingly by current laws to work behind the screen'. (Sanders et al. 2017)
Rosie Campbell and Teela Sanders
On Behalf of the Beyond the Gaze Team