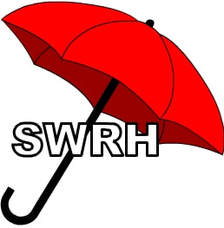 The Sex Work Research Hub has produced its NEW shiny newsletter and is available here: download PDF and you can also visit them at their website here: SWRH.
This fantastic publication is something the Hub intend to make a regular thing. They say:
Welcome to the Sex Work Research Hub Newsletter, December, 2018. There is so much exciting research taking place around the country that it has been hard to keep up with it all. Thank you to everyone who contributed to this edition, it was a real privilege to showcase all the achievements in a newsletter. We intend to make it a regular publication and to use it to keep you in touch with news and developments which relate to the SWRH, and its members. We are keen to respond to the interests of our members and look forward to your feedback and comments on this edition.
Books, chapters, journal articles, newspaper articles and everything else you have been producing…
This edition of the newsletter contains: Participatory Action Research: Guidance for Researchers, International Comparative Project: Safety at Work for Trans and Non-Binary Sex Worker, Health Impacts of the Criminalisation of Sex Work, A Report and Photographs from the first Laura Lee Sex Worker Human Rights Public Lecture, Latest News and Events… and there is even more! Do download your copy and remember to visit the Hub's website.
Until Next Time,
The BtG Team 🙂
NB: Excerpt from the SWRH newsletter, please do not copy. Image copyright SWRH.